I took the data and the script from @mdreid's blog post about Gun Deaths vs. Gun Ownership, and plotted Total Murder Rates (murders.csv) vs. Gun Ownership out of curiosity. The results are interesting, draw your own conclusions.
For all countries: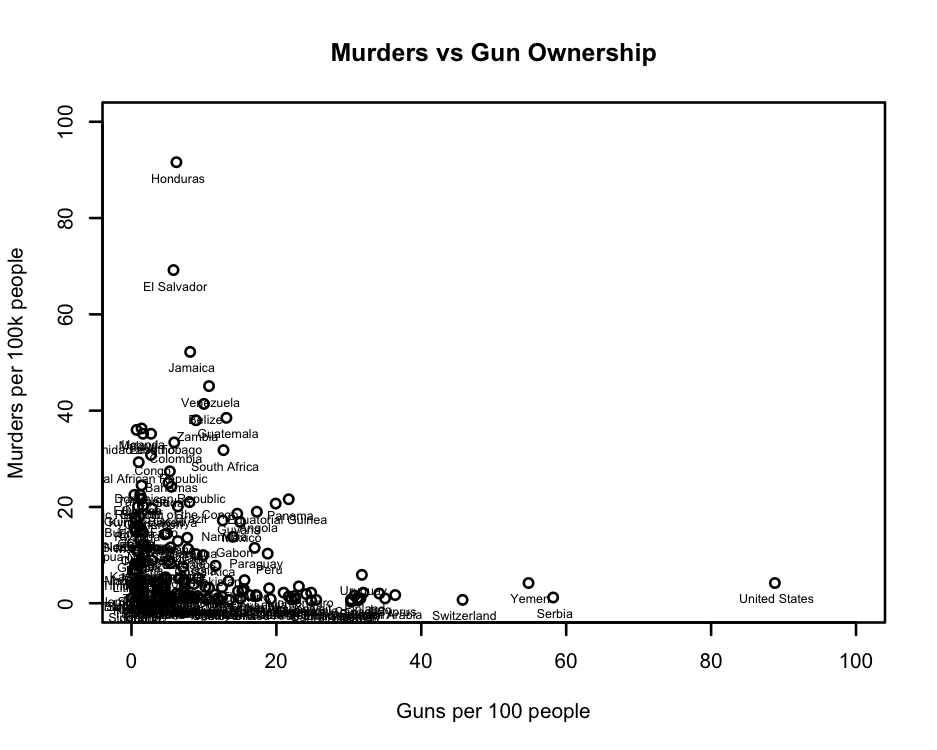 For OECD countries: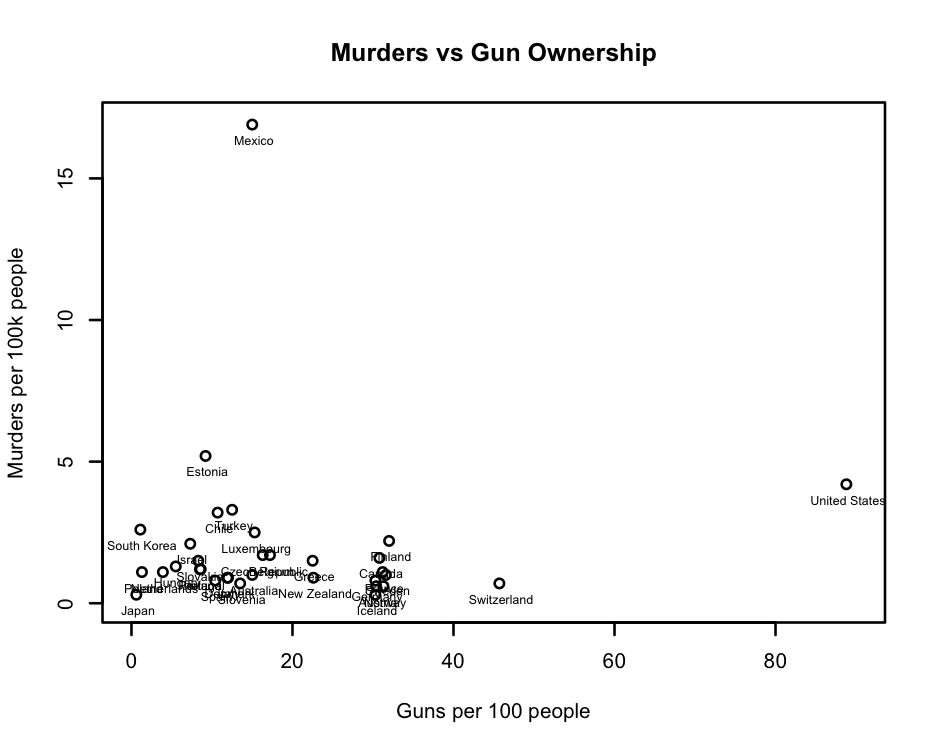 Zoomed in without Mexico and the US: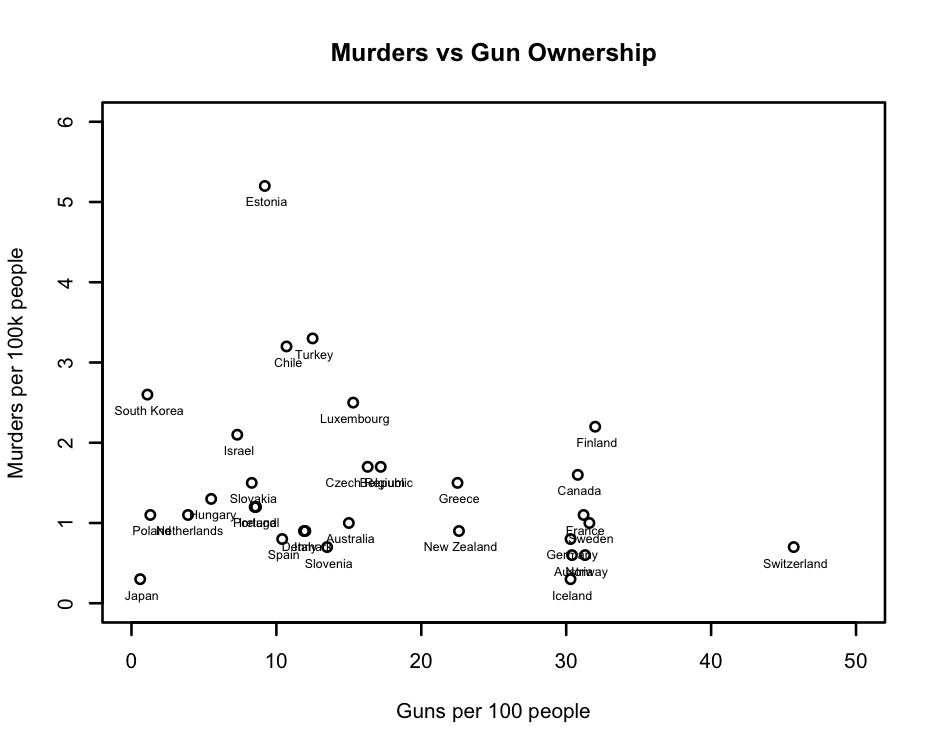 One caveat: the comparison between "countries" is somewhat arbitrary. The population range for the countries in this set spans two orders of magnitude: millions to hundreds of millions. Their ethnicities, geographies and densities are different as well. We must be careful in drawing conclusions when comparing small, relatively homogeneous countries such as Finland against a population with the size and heterogeneity of the US.