I decided to plot country murder rates against gross domestic product per capita, and also against Gini coefficients. I scraped the data from these sources (.csv files at the end of the post if you'd like to use them).
This is what Murders vs GDP per capita look like. The Pearson correlation in the chart (r) is -0.32.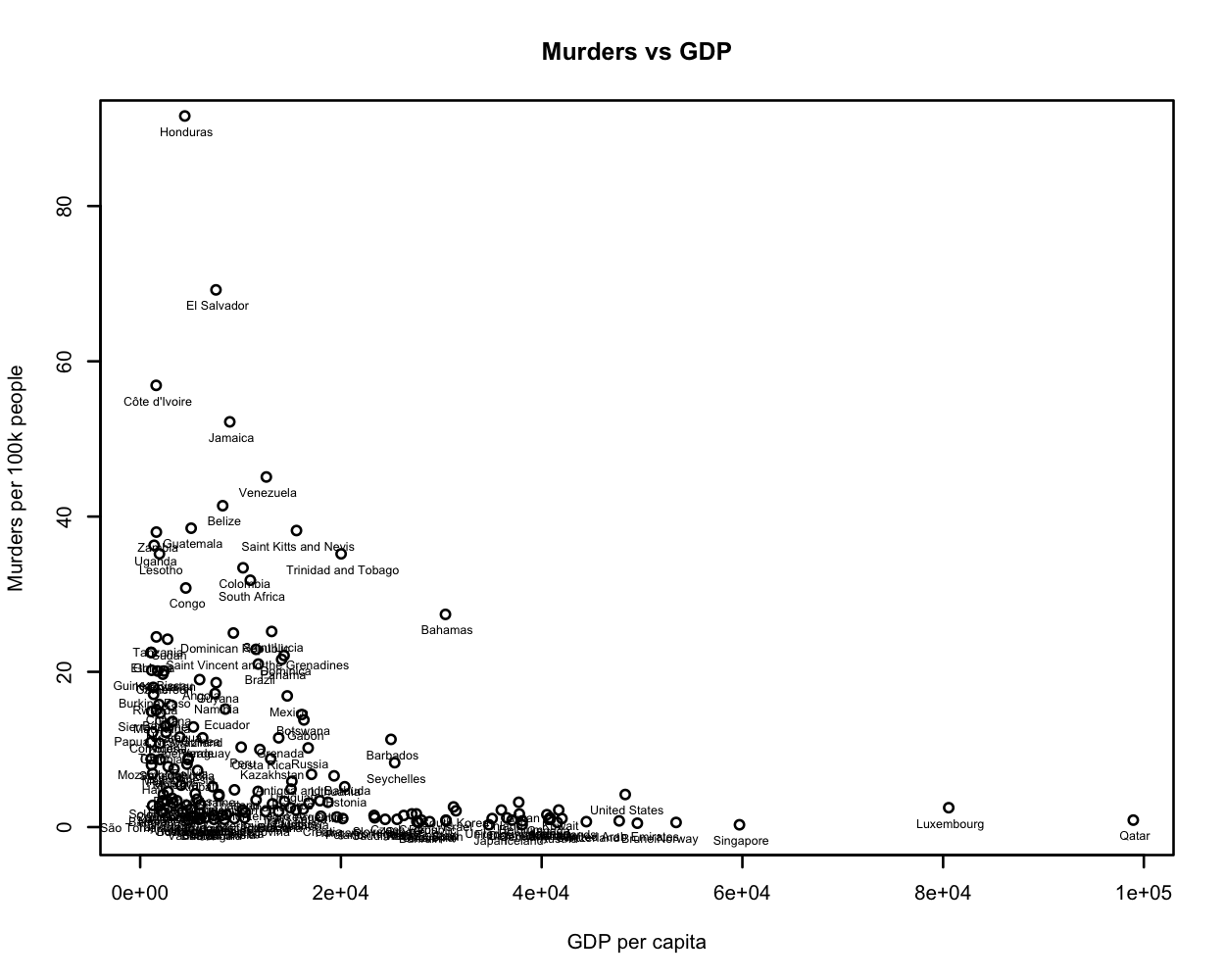 Murder rates vs. Gini indexes. r = 0.5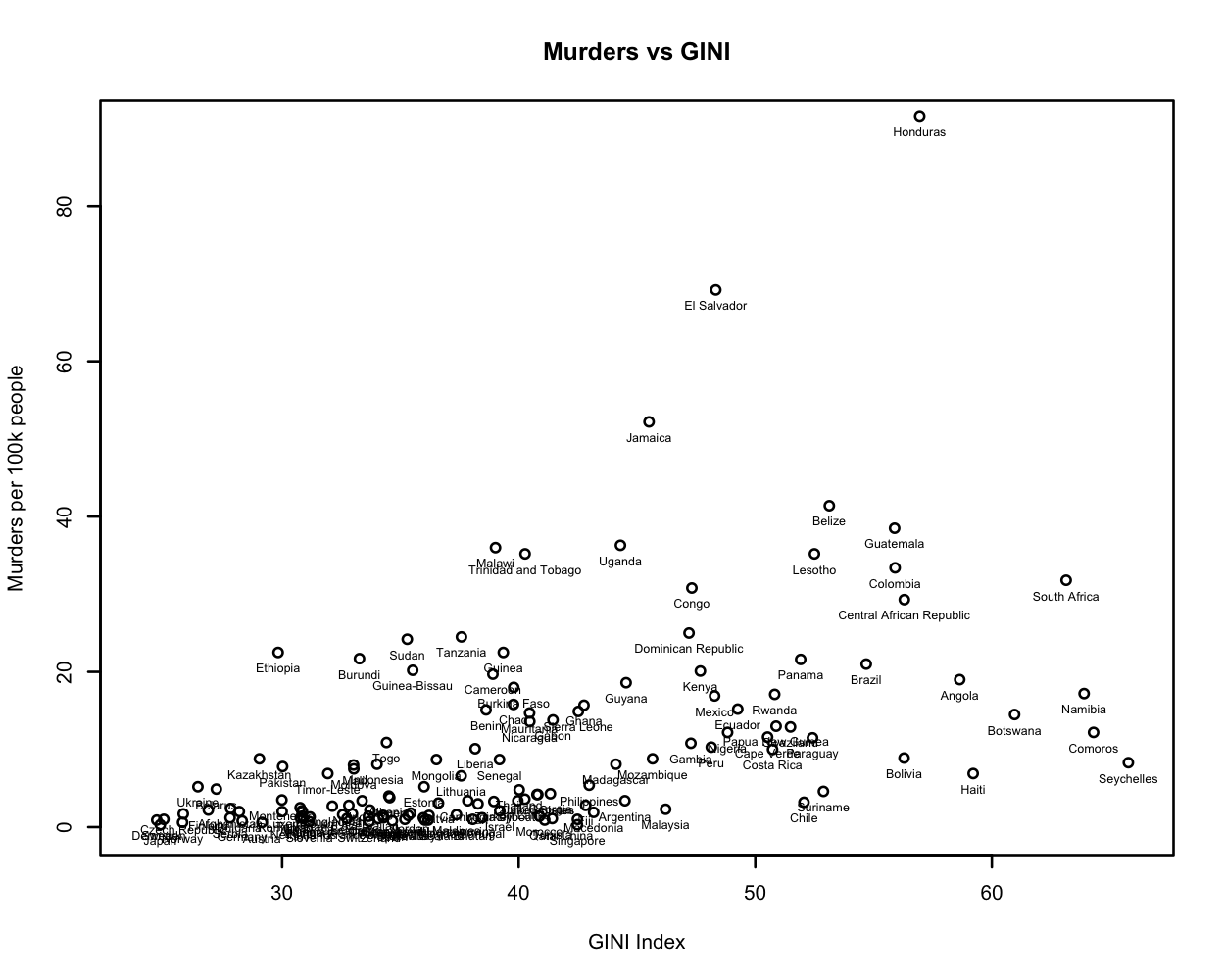 This the same chart as above, restricted to countries in the Organization for Economic Co-operation and Development (OECD):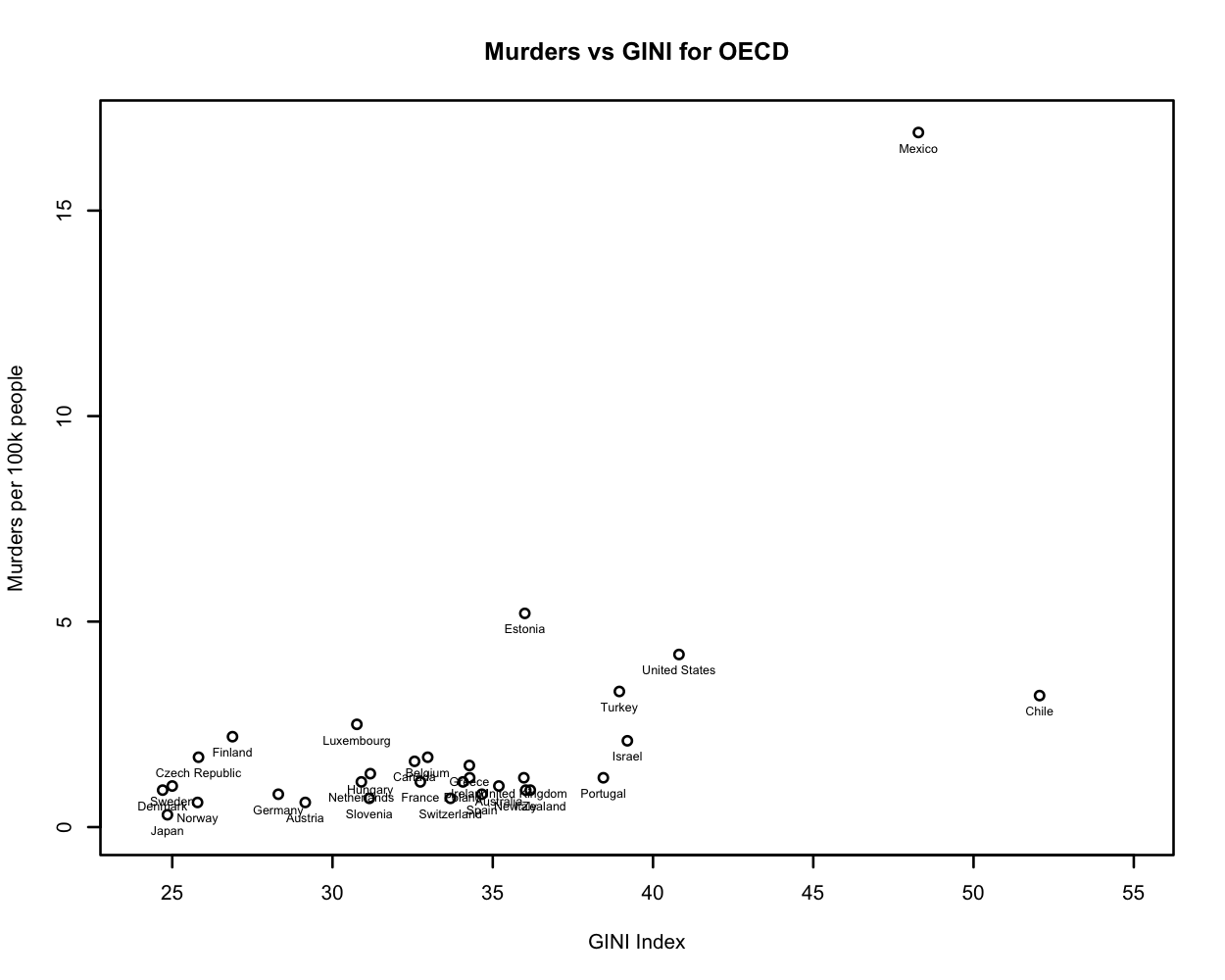 And the same chart, zoomed in (Mexico and Chile are outside):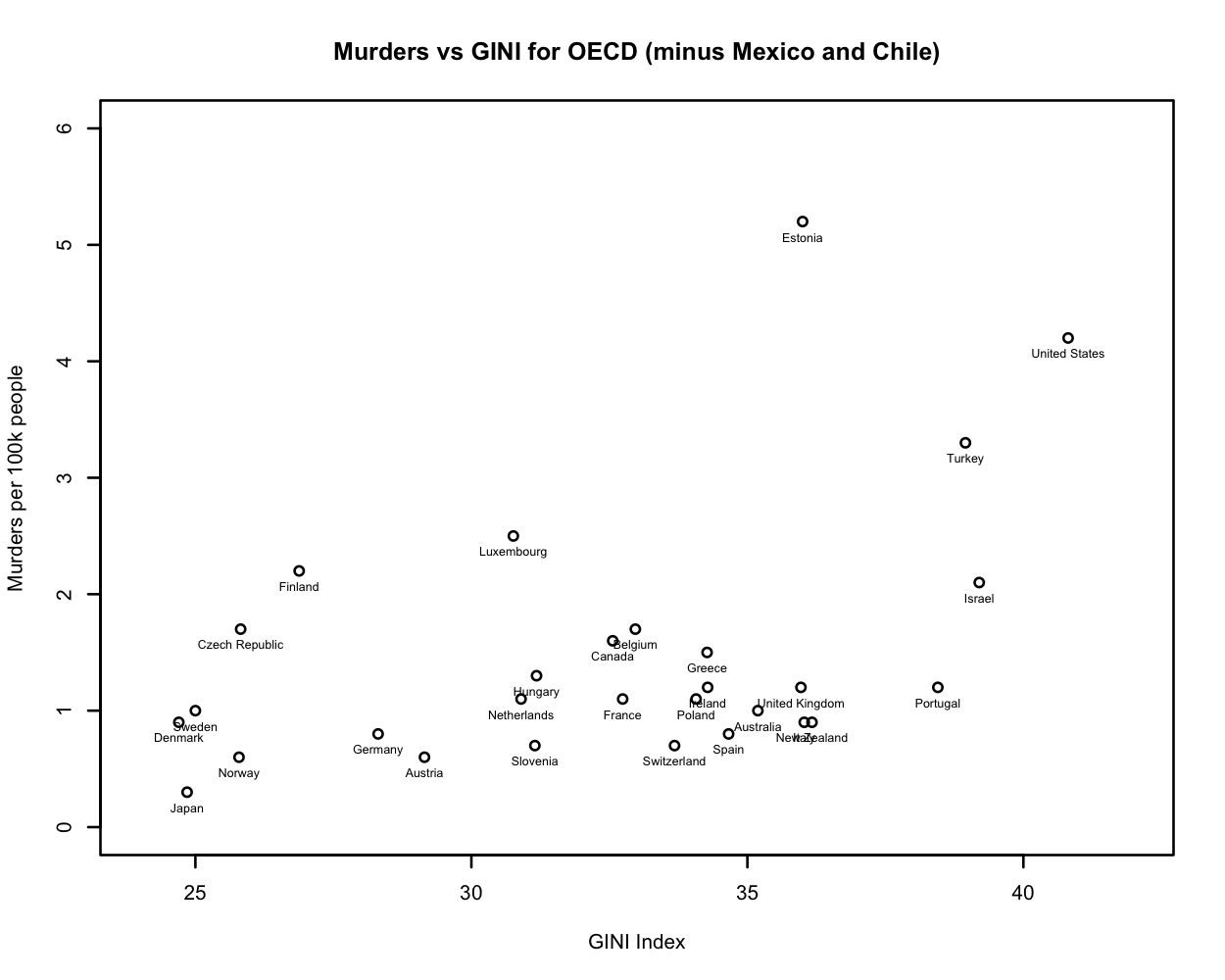 Finally, the data. One caveat: if you look at the World Bank spreadsheet, you will see that not all countries have current Gini statistics. I used the most recent one for each country. These charts might look different if all countries were current.
Now, do I dare draw any conclusions from these charts? We see the correlations, but what do they mean? I see many poor countries with high murder rates and high inequality. We could speculate that the problem for those countries is the failure of rule of law. It's even more tempting to guess what's happening in the last chart. Developed countries like the US make it easier for individuals to become very wealthy, and don't offer a comparatively good safety net for the relatively poor. This incentivizes people to work hard, start businesses, avoid poverty. Obviously not everyone will succeed. Perhaps the price to pay for this model is a higher murder rate.
Of course it would not be serious to arrive at that conclusion from these hasty charts, but I can pose the question. Feel free to play with the data, and to suggest other variables to analyze.