San Francisco has 800,000 inhabitants. How many cordless drills are there in this city? Probably orders of magnitude more than we actually need. I bought one six months ago, used it just once. It's now another object in a box filled with stuff. At the time I must have thought that the most convenient way to hang a shelf on the wall was to buy a drill for $22 with free shipping with Amazon Prime.
What I really needed were the holes, not the drill. Maybe I should put it out in the street and forget that it existed. What if for $22 I could have had a reliable person show up at my place within an hour, drill the holes, and go away? I'd probably do that every time I needed holes (maybe once a year, no idea). I know I could find someone on TaskRabbit to do it, but is it as easy as buying a drill on Amazon?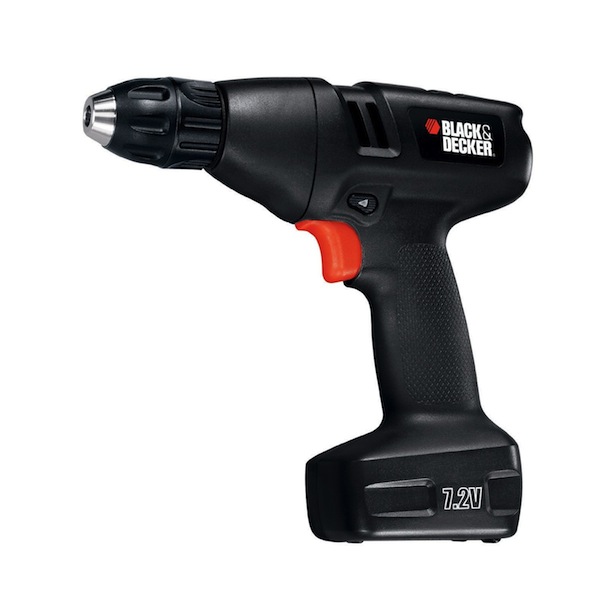 I know this is a silly example of a First World problem; that's not the point. What's interesting to me is how typical households in the developed world contain caches of random objects that we use with varying frequencies. You probably use your toothbrush at least once a day (let's hope). How about other stuff in your bathroom? What's in your closet, or in your garage? Perhaps you have a tennis racket that you bought ten years ago when Rafa Nadal was still an unknown. He's gone through hundreds of rackets since, while yours sat idle next to your mother's old dining set, on top of a case containing a $300 guitar that you played for a week, inspired by Slash's performance during a Guns'N'Roses concert you saw. Then the band fell apart, and Axl spent ten years "working" on an album called Chinese Democracy that few people remember. While far from their best work, Chinese Democracy is way better than, say, Liz Phair's Funstyle. But that's not important right now, let's get back to your neglected guitar.
Why did you spend $300 on a guitar? It probably seemed like the best option at the time given the alternatives you had. You probably couldn't borrow one from a friend, and you thought there was a good chance you'd use it for a long time. It seemed justified. We humans are pretty bad at predicting the future, and sometimes that's very costly. On a much larger scale, those of us who live in California know how this state embraced the car/freeway combo during the twentieth century. The state was developed during the short window of time when cars and freeways seemed like the solution to all transportation problems. Now we are stuck with an inefficient transportation system, and we need to own our private cars to drive on public freeways.
What if we had to design the United States transportation system from scratch today? With today's technology, perhaps we'd want public roads and public cars. It might work like this:
You need to go from A to B, so you walk outside. There are a bunch of cars parked within a minute of your doorstep. They all more ore less indistinguishable, like parking meters or traffic lights. You pull out your phone, click on the "car" icon, see the lights of a silver sedan blink. You drive it to B, and you park it somewhere. Your app charges you a toll for the trip. That exact car probably won't be there when you get back, so you have to take your stuff with you. Perhaps you have a standard robot trunk that fits into all cars. It follows you around when you walk, and inserts itself into the car you drive. Another robot goes around refueling cars. Cars that break down are mysteriously repaired at night. In this imaginary country, owning a car makes as much sense as owning a road.
Of course I'm not suggesting that we build the above system (I'd prefer self-driving Segways). All I'm saying is that we have the technology to do it if we wanted. In fact, let's forget cars. What other kinds of objects that we own could be replaced by services? I can imagine startups taking advantage of niche opportunities the same way ride-sharing services like Uber and Lyft are disrupting the taxi business. Could the "drill-me-a-hole" app become a billion dollar startup? Perhaps not, but what are the conditions for an object-replaced-by-a-service to be a viable business? Here are a few:
Latency: if I need a cab, I don't want it tomorrow. It's reasonable to wait for ten minutes, but an hour might be too much. For a hole in the wall, I could wait until tomorrow. What about owning a dinner set for 12 people in case we have guests over? I may want to schedule it to show up Friday at 5 pm, as well as a dirty dish pick up tomorrow after 11.
Liability: what if I make my drill available for peer-to-peer rental, and the next person to use it breaks it? What if my drill is used to commit a crime?
Liquidity: what if I request a dinner set at 4 pm, but there are none available until tomorrow? What if I want a relatively rare object of which only five exist in San Francisco?
Peer-to-peer ("AirBnB for drills") or centralized ("Zipcar for blenders")?
 Cost-effectiveness: could someone put a drill in my hands in the next hour, and pick it up tomorrow morning for less than it costs Amazon to deliver one in 48 hours (and never get it back)?
There must be lots of things for which new "sharing economy" and "unusual things as a service" startups could figure out the operational details. Uber, Lyft, TaskRabbit, Zipcar, that's just the beginning. Imagine the free space and extra money you'd have if you could have a vacuum cleaner at your place in 30 minutes and gone an hour later, two extra chairs for the weekend, an air mattress for a week, a barbecue for six hours on Labor Day, a Bigfoot Garden Yeti for… well, never?