This weekend I ran a poll using Google Consumer Surveys. Google assures me that the respondents represent the "US Internet population." Here are two questions I asked:
Do you you have a Facebook Account?
Do you have a Twitter Account?
These are the results for the first question: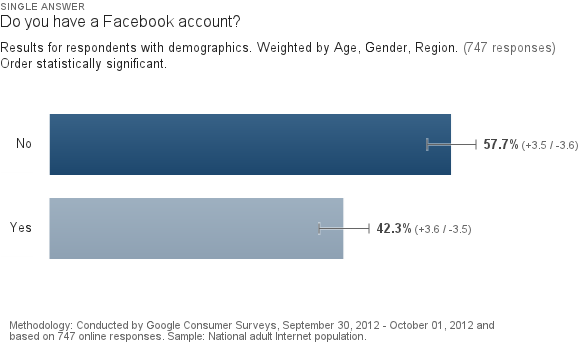 Full results and insights for the Facebook question
And for the second: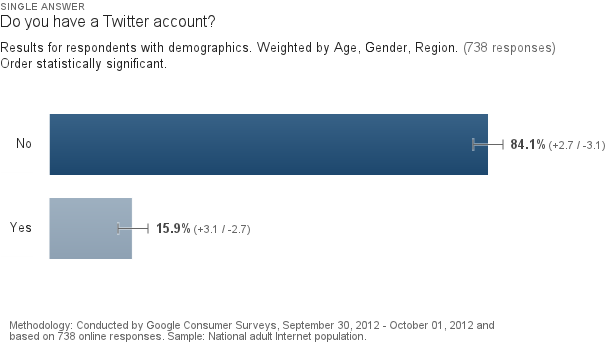 Full results for the Twitter question
Some interesting insights:
– For Facebook, women said yes more than men (48% and 37%, respectively). That's a significant difference, even taking into account the margin of error. Is Facebook really that much more popular among women?
– The 35-44 age group had the most positive responses (48%). The 18-24 group only had 27%. Is Facebook losing popularity among the college-age population? Are they moving on to something else?
Overall, I was quite impressed with Google's survey tool. What kinds of questions would you ask?